About Sifu Dana Wong.
Sifu Dana Wong was born in the 1950's, in Boston, Massachusetts in the USA. Being slight of build and from the only Asian family in his neighbourhood, he was a constant target for the school bullies. He began his martial arts training like so many of his generation, from watching the great Bruce Lee on television, in The Green Hornet.
Wong studied many different martial arts over the ensuing years, but when he found Wing Chun kung fu as a teenager, it became his passion for more than half his lifetime.
So much so, that it eventually took him to Australia, where he trained and taught at the formerly known World Wing Chun Kung Fu Association in Melbourne. During that time, Blitz Magazine, Australia's premier martial arts publication, awarded him its Hall of Fame Kung Fu Instructor of the Year in 1997.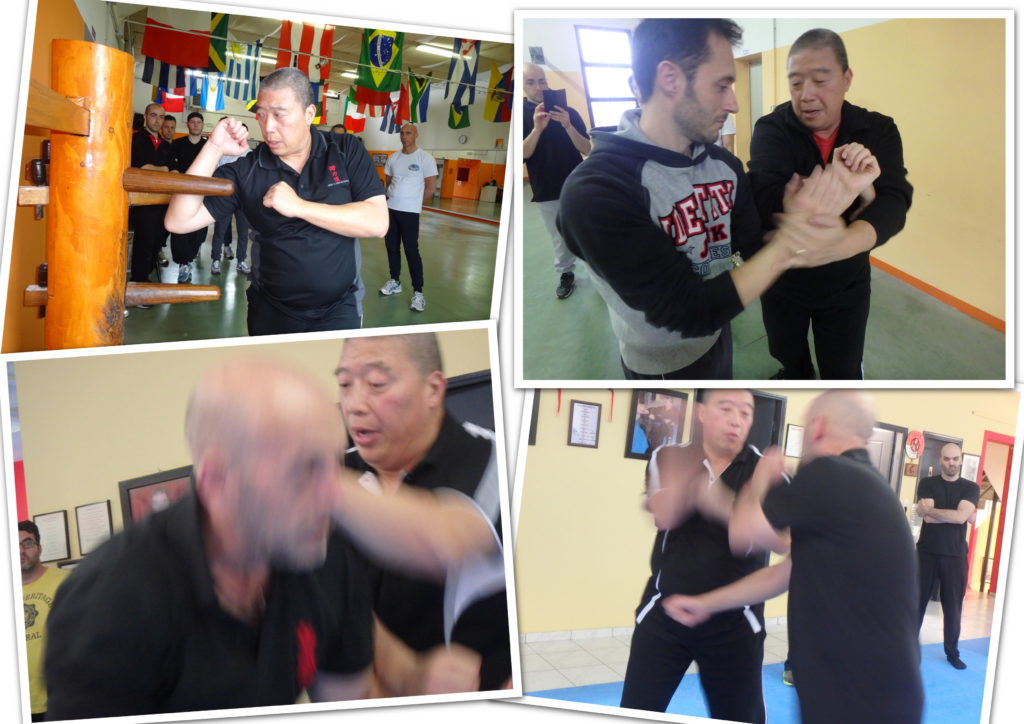 But Sifu Wong wanted to reach even further in his Wing Chun quest, and so left that association in 2002 to form his Qian Li Dao Academy. The objectives and ideals of the Qian Li Dao Academy provided him with a better opportunity to continually evolve and improve his understanding and knowledge of Wing Chun, and to share and exchange that knowledge without restrictions, with those who choose to follow him on a continuing path to self-mastery. Sifu Wong has affiliate branches in Europe (Crete, Cyprus, Italy, Greece), the USA (Pennsylvania) and New Zealand (Wellington), and has Wing Chun friends and colleagues of many different lineages around the globe. Most recently, he has added an affiliate branch in Bendigo, in regional Victoria.
In 2007 and 2008 , Wong travelled to Foshan, China, the hometown of Wing Chun, to visit and train with late Master Kwok Fu, one of the first-generation students of the late Grandmaster Ip Man, and was accepted as a direct student. He continues with regular trips to Foshan, most recently in 2013, continuing to train and learn with Master Kwok's son, Sifu Kwok Wai Jarm, and now teaches the Kwok Fu lineage of Wing Chun throughout the world.
Some of Sifu Dana Wong's achievements:
"Qian Li Dao is my contribution to those wanting to better themselves through their martial arts training. It is my way of saying thanks to all those great masters and guides who taught and inspired me over the years, and who brought me from a skinny kid with no self-esteem and discipline, to a respected martial artist and contributing member of society."
"Come see for yourself what lies inside your exterior…"