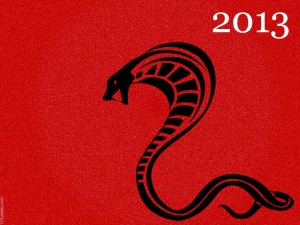 Gong Xi Fa Cai !!!
Happy Year of the Snake to all our students, friends, supporters and visitors! On behalf of Sifu Dana Wong and all of us at the Qian Li Dao Academy, we wish you good health, much happiness and prosperity as we usher in the Chinese New Year.
According to ancient Chinese custom, a snake in the house means your family will not starve, so this should be a prosperous year for everyone – let's hope the omens are true!
May 2013 and the Snake be good to you all!