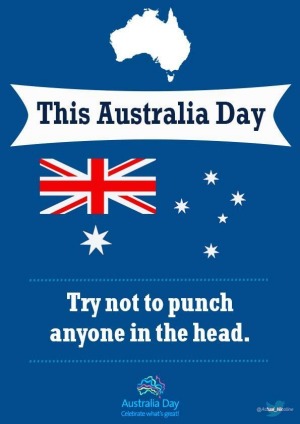 Tuesday, 26 January is Australia Day, a public holiday to celebrate our Aussie spirit and to get together with family and good friends. What better Aussie "tradition" than to not work on a public holiday?
Do as the poster says, and "don't punch anyone in the head." Therefore, the Academy will be closed on the Australia Day public holiday, with no class at the Grange Community Centre that evening.
Please note: there will be class on Monday, 25 January at Werribee.
Enjoy Australia Day celebrations – travel safe and have a good holiday!!!